As we age we lose vital nutrients that keep our skin soft, supple and wrinkle free. The skin becomes slack, thin, dry, wrinkled, wane looking, and slower to rejuvenate. The largest external organ in your body, is Your skin. And one of the main functions of your skin is to keep out harmful bacteria, toxins, and parasites. Dry, cracked skin is unable to adequately repel germs, leaving your body susceptible to infections. Taking care of your skin is essential for a healthy body. Sarah's Pearl cream helps to replace lost the moisture and nutrients that are critical to keep your skin intact. Sarah's Pearl Cream Pearl can reduce skin drooping and wrinkling, and can be your first line of defense against illness. Sarah's Pearl Cream is A "Luxury" Cream Made With Precious Pearl Powder, Argireline®, and an Explosion Of Vitamins, Minerals, Antioxidants and Amino Acids, that replenish the skins cells.

Sarah's Pearl Crème is a New innovative Crème formulated with Pearl Powder that supplies your skin with nourishment, repairs skin cell damage, protects against environmental radicals, returns the skins natural radiance, and provides maximum moisturizing properties. It super hydrates, rejuvenates, repairs wrinkles, promotes cell renewal, reduces redness and brings radiance to the skin. This light, rich, nourishing, mineral-rich blend delivers natural calcium, Pure Vitamin A, Argireline®, antioxidants, 18 amino acids, and over a dozen minerals for a beautiful, flawless complexion.

This luxurious, lightweight cream provides 24-hour hydration to restore suppleness and visibly reduces fine lines and wrinkles. It leaves skin velvety soft, supple and forever young. Brings to the skin an instant sensation of freshness and luminosity that lasts, in addition to a smooth and glamorous look. With proper care you will only become more beautiful and elegant with age.

Other benefits include: Skin Healing and brightening, anti-wrinkle, and sun protection. Helps to promote cell renewal, enhance elasticity, protects from environmental radicals, regulates skin discoloration, and smoothes skin texture. It promotes new cell growth and supplies nutrients to skin.

This rich, luxurious cream is processed from Pure, Ultra fine seawater pearls, contains no chemicals and clears away toxic materials from the body.

This is the ultimate crème. It has everything needed for the restoration of skin. Everything about it is rich, delicious and nutritious. This is the favorite of all crèmes - Hailed the skins dream cream. This will be a favorite for you too.

Skin Types: Mature, dry, normal, sensitive and combination. pH: 4.5 - 5.5.

Directions
Apply Sarah's Pearl Crème to face and neck to a clean face before retiring. Wash off in the morning, let dry and finish with Supreme Peptide Cream or another rich, thick moisturizing cream.

Tip:
Always moisturize your face and neck in upward motions. Moisturizing is important for all skin types. In every step of skin care always use circular, upward motions with a gentle touch on your face. Don't help gravity by tugging down on your skin and remember that the skin on your face, especially around the eyes, is very delicate.


Testimony
I received this email, Oct. 27, 2008 From Michele in Monaca, PA

I LOVE, LOVE, LOVE The Pearl Crème. I should have ordered the big jar. It is so wonderful. Can I use it during the day over Anti wrinkle 55 and Supreme Peptide Cream? I just wondered because I love it so much. The darker spots on my face are for sure getting lighter. I definitely don't have to wear foundation anymore, just a little blush. How wonderful is that???? Also, my face feels so smooth and soft. If you are ever going to quit selling and making the pearl cream, please teach me how to make it.


Ingredients
Pearl Powder, Acetyl Hexapeptide-3 (Argireline®), Matrixyl™, Hyaluronic Acid, Pure Vitamin A, Retinol, L-Arginine, grapeseed oil, Aloe barbadensis (Organic Aloe) Juice, Rosa damascena (Rose) Distillate, Persea americana (Avocado) Oil, Emu oil, Vitamin E, Omega 3's, Essential Fatty Acids, Allantoin, Simmondsia chinensis (Jojoba) Oil, Emulsifying Wax NF, Kosher Vegetable Glycerin, Elaesis sp. (Organic Palm) Oil, Palm Stearic Acid, Tocopherol (Vitamin E), Phenoxyethanol, Retinol Palmitate (Vitamin A), Rosa mosqueta (Rosehip) Oil, Ascorbyl Palmitate (Vitamin C Ester), d-Calcium Pantothenate (Pro-Vitamin B5), Allantoin (Comfrey), Xanthan Gum (Polysaccharide Gum), Triticum vulgare (Wheat Germ) Oil, Daucus carota (Carrot Seed) Oil, Mannan, Rosmarinus officinalis (Rosemary) Oleoresin, Azadirachta indica (Neem), Tetrasodium EDTA, Citric Acid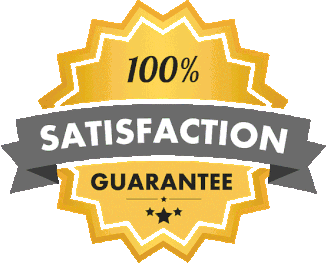 I am so certain of the amazing benefits of this rich, lavish Crème
I offer a 45 day Money Back Guarantee. If you are not completely
satisfied, simply return the product for an immediate refund (less
shipping & handling); even if the jar is empty.




Only $29.95